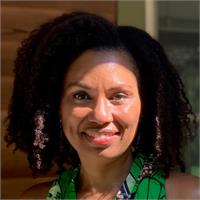 Fri.–Sun., June 26–28 • Fri. 6–9 p.m., Sat. and Sun. 10 a.m.–5 p.m.
This 16-hour training will give Yoga teachers and Yoga therapists the knowledge and skills to work with clients who are struggling with sleep. Nearly one-third of Americans (50 to 70 million) are sleep deprived, according to the Centers for Disease Control and Prevention (CDC). Understanding ancient Yogic texts in relation to sleep and how trauma affects sleep can help illuminate why sleep deprivation and insomnia occur.
The training was created as a result of Pamela's challenging sleep journey and because of numerous requests for an intensive discovery experience to learn about the causes of and solutions for sleep deprivation and insomnia using Yogic philosophy and practices. Pamela will cover five main areas throughout this training—physical, mental, emotional, spiritual, and environmental—as they all overlap and weave into one another. Other stages include (but are not limited to) social, cultural, financial, professional, and behavioral stress.
Y2S-YTT will cover:
developing sacred spaces
review of the Bhagavad Gita, the Vedas, the Upanishads, the Yoga Sutras, and the Hatha Yoga Pradipika as they relate to sleep, dreams, and rest
developing healthy sleep habits
Yoga Nidra, pranayama, yin and restorative asana, meditation, and Ayurveda
spiritual connection and discovery of devotional practices
a breakdown of the differences between chronic or acute insomnia and sleep deprivation
techniques for identifying and dealing with the different symptoms of all forms of sleep disorders
I am so happy to have learned more tools for self-care and gentle ways to work with others. I appreciate the way she kept the material interesting, including a few short and valuable videos, and invited everyone to contribute. Pam's self-care advice was great! My favorite take-home was Pam's positive approach to helping others move forward and consider changes with a 'good, better, best' strategy.
—Kathy B., Yoga teacherhidetd
$450 ($400 until May 26 and for active IY teachers and IAYT-Certified Yoga Therapists)
Pamela Stokes Eggleston, M.B.A., M.S., C-IAYT, E-RYT 500, YACEP, is the founder and director of Yoga2Sleep and co-CEO of Retreat to Spirit. She is a certified Yoga therapist and meditation teacher with specialized training in plant-based nutrition, cognitive behavioral therapy for insomnia (CBT-I), and trauma-informed Yoga to work with service members, veterans, their caregivers, and insomnia sufferers. Having previously served as co–executive director of the Yoga Service Council, she cultivated financial resilience and strategic partnerships for the organization. An avid Yogini for more than 20 years, Pamela was motivated to begin her teaching journey when she recognized that Yoga reduced her insomnia and eased her osteoarthritic knee pain.
Pamela has an M.S. in Yoga Therapy from Maryland University of Integrative Health and an M.B.A. from the University of Maryland University College. She served as president of the UMUC alumni association. In addition, she is a contributing editor of Best Practices for Yoga with Veterans (YSC/Omega, 2016) and the forthcoming and tentatively titled Yoga and Resilience: Empowering Practices for Survivors of Sexual Trauma (Handspring, Spring 2020), as well as the researcher/author of Yoga Therapy as a Complementary Modality for Female Veteran Caregivers with Traumatic Stress: A Case Study (Maryland University of Integrative Health, March 2018) and Addressing Multiple Sclerosis Symptoms: A Yoga Therapy Case Study (Maryland University of Integrative Health, June 2019).
An accomplished consultant, adviser, published author, and national speaker, Pamela has worked for numerous agencies, including the Substance Abuse and Mental Health Services Administration, the Veterans Administration, and the Department of Labor, as a Yoga Therapy intern for Johns Hopkins Medical Center, and as an adviser on Congress-supported publications centering on substance abuse, mental health, criminal justice, and military and veteran family matters. Her work and writing have been featured in Yoga Therapy Today, Gaiam, Military Spouse magazine, Yoga Journal, Mantra Yoga and Health, Essence, and the Huffington Post and on Ellen and MSNBC.