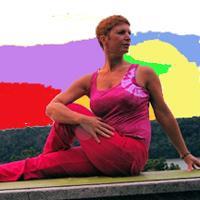 Yoga with Reggae, Chant, and Mantra: Bob Marley, Krishna Das, and the Gayatri Mantra

with Rashmi Galliano, E-RYT 500

Friday, March 29 • 7:00–8:30 p.m.

When a group comes together with one, pointed focus, amazing and powerful transformation can happen. Begin with a soothing, one-hour slow flow Yoga class to the music of Bob Marley, chant and dance to Krishna Das's "Hare Krishna," and invoke the light with a 10-minute meditation to the Gayatri Mantra. Includes Yoga: All Levels< /div>

$27
Rashmi Galliano, E-RYT 500, RPYT, is a certified Hatha II and Hatha III, Gentle, and Prenatal Integral Yoga teacher and has been teaching at IYI since 2006. Rashmi certified as a teacher of Prana Yoga with Jeff Migdow, M.D., through the Open Center in New York City; of Vinyasa Yoga with Stephanie Keach in Asheville, North Carolina; of Yoga Anatomy with Leslie Kaminoff at the Breathing Project in New York City; and of "Relax and Renew" Yoga through Judith Lasater. She has training in Reiki levels 1 and 2 from Tom Capshew.