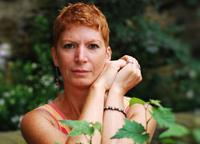 Yoga on the Dark Side of the Moon: Practice to a Classic!

with Rashmi, M.S. E-RYT 500

Friday, November 22 • 7:00–8:30 p.m.

Do you love Yoga? Do you love Pink Floyd's Dark Side of the Moon? This Hatha class offers the opportunity to enjoy both together: a choreographed Hatha practice to Pink Floyd's album Dark Side of the Moon followed by an IYI classic Yoga Nidra, pranayama, and a 15-minute AUM reverberation meditation. It'll be unique and fun!

Includes Yoga: All Levels

$25
Rashmi Galliano, M.S. E-RYT 500, RPYT, is a certified Hatha II and Hatha III, Gentle, and Prenatal Integral Yoga teacher and has been teaching at IYI since 2006. Rashmi certified as a teacher of Prana Yoga with Jeff Migdow, M.D., through the Open Center in New York City; of Vinyasa Yoga with Stephanie Keach in Asheville, North Carolina; of Yoga Anatomy with Leslie Kaminoff at the Breathing Project in New York City; and of "Relax and Renew" Yoga through Judith Lasater. She has training in Reiki levels 1 and 2 from Tom Capshew.