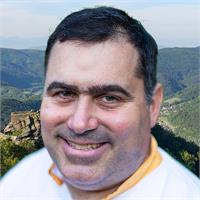 Monday, April 29 • 7:00–9:00 p.m.
Many people believe that breathing practices are even more beneficial to the body, mind, and spirit than asana are. In this workshop you'll learn the fundamentals of Yogic breathing techniques. The basic pranayama techniques done in the Integral Yoga Level I class (dirgha svasam, kapalabhati, and nadi suddhi), along with some others, are demonstrated and explained in detail. You'll find the practices comfortable and joyful, and you'll learn to use the prana (vital energy) for healing, cleansing, and strengthening. No experience required.
$25
Rashmi Galliano, E-RYT 500, RPYT, is a certified Hatha II and Hatha III, Gentle, and Prenatal Integral Yoga teacher and has been teaching at IYI since 2006. Rashmi certified as a teacher of Prana Yoga with Jeff Migdow, M.D., through the Open Center in New York City; of Vinyasa Yoga with Stephanie Keach in Asheville, North Carolina; of Yoga Anatomy with Leslie Kaminoff at the Breathing Project in New York City; and of "Relax and Renew" Yoga through Judith Lasater. She has training in Reiki levels 1 and 2 from Tom Capshew.