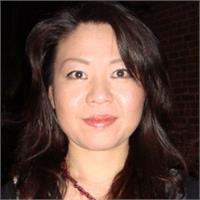 Yoga Nidra with Healing Touch: A Refuge from Daily Life

with Masami

Sunday, October 6 • 1:30–3:30 p.m.

Enter a space of sanctuary to rest body and mind. You will be guided into deep relaxation while your body is adjusted by a touch based on Thai Yoga bodywork principles. With this special form of relaxation and meditation, you will experience some of the benefits of massage, which Masami says is not a luxurious treatment but an act of self-care and self-love.

No Yoga experience necessary.

$30
Masami believes that yoga is a personal journey with one's own inner truth, to discover one's own inner light. She emphasizes practicing asanas (yoga postures) to balance, open and cleanse the body and is inspired by Ayurveda and Thai Yoga massage. She moves a class through each asana with increasing awareness of body and breath, helping each individual to learn to listen and respond to what their body is telling them. Her classes are designed to provide fun, safe, and effective instruction for individuals at all levels. Her intention is to help each one explore their authentic self and improve their well-being.