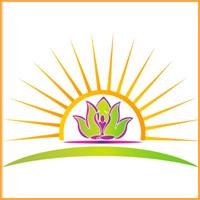 Yoga Life Immersion: Discover and Deepen Your Knowledge and Practice

with Integral Yoga Instructors

Sat, Mar. 6–May 22 10–11:30 a.m. Plus Independent Study and Workshop opportunities

Yoga Life Immersion, offered for the first time online, is for everyone interested in a deeper understanding of the ancient Yogic practices and inspired to incorporate them into their life.

Meeting Saturday mornings for one hour of instruction and 30 minutes to connect with one another, you will discover the power and support of learning with a community of like-minded seekers. Through practice, you will gain an understanding of all aspects of Integral Yoga: poses, breath work, meditation, and Yoga philosophy. Together, we will explore the six branches of Integral Yoga as taught by Swami Satchidananda: Hatha (poses), Raja (Yoga philosophy), Bhakti (Yoga of devotion), Jnana (Yoga of the intellect), Karma Yoga (selfless service), and Japa Yoga (meditation). You will also have the ongoing opportunity to explore a broad range of Yoga practices independently through your choice of workshops, events, and classes. And, you'll be supported every step of the way in the development of your own personal practice. You will receive a certificate upon completion.

Yoga Life Immersion is also an excellent foundational lens through which you can decide if you want to enroll in Integral Yoga 200-hour Teacher Training. If accepted, you will receive a discount to TT.

Valued at over $1200, your Yoga Life Immersion program includes:
Three months Unlimited Live Streamed Yoga classes
Twelve weekly sessions including a 3-week Hatha Course, a 3-week Meditation and Pranayama Course, workshops on the various branches of yoga
One private one-hour Yoga session over Zoom with senior instructor
Monthly Virtual Spiritual Counseling Session
Selected Workshops for free or at a discount
One Online Saturday Gong Bath each month
One Onsite or Virtual one-hour IY Wellness Spa session
10% discount at Integral Yoga Shop
10% discount at Integral Yoga Wellness Spa
Books: The Yoga Sutras of Patanjali, Breath of Life: Integral Yoga Pranayama, and The Yoga Way by Sri Swami Satchidananda
Schedule:
March 6 (Week 1): Welcome and Orientation with Course Instructors
March 13, 20, 27 (Weeks 2, 3, 4): Fundamentals of Integral Yoga Course
April 3, 10, 17 (Weeks 5, 6, 7): Meditation/Pranayama Course
April 24, May 1 (Weeks 8,9): Raja Yoga Two-Part Workshop
May 8 (Week 10): Jnana Yoga Workshop
May 15 (Week 11): Karma Yoga Workshop
May 22 (Week 12): Bhakti Yoga Workshop and Closing Ceremony
The program coordinator will be available to you via email whenever you need some encouragement and communication. Payment installments available. Questions? Email Dharani, dharani@iyiny.org.
This is an online workshop. You'll need to download
Zoom
to attend. Please see your purchase confirmation for the Zoom link.
$595