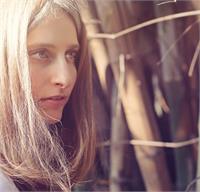 Yoga for the Voice: A Spontaneous Choir

with Renee Finkelstein

Monday, February 26 • 6:30–8:00 p.m.

This voice-opening and creativity-sparking workshop is for sharing the experience of sound and harmony, spontaneous group creativity, and meditative arrangements of songs and chants. We hold a loving space for each person to find new levels of self-expression through playing with sound and sharing rich, prayerful, and soul-stirring music.

$25
Radharani (Renee) has been facilitating voice-opening workshops and community choirs for the last 7 years. She draws upon her training as a vocal coach, and her many years living in India studying Indian classical and devotional music, Sanskrit language, and the esoteric practices of sacred sound and mantra, to help people discover and enjoy the beauty and power of their voices. Also a kirtan musician, her album Just One Drop (White Swan Records) was released in 2016.