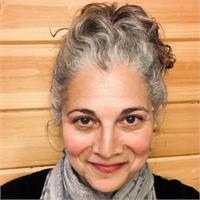 Yoga for Covid: Embodied Breathwork (Pranayama) for Caregivers (and Everyone Else is Welcome Too!)

with Amy Daya Eberhardt

Friday, June 18 • 11:00 a.m.–12:15 p.m.

Series: June 4, 11. 18. and 25

A gentle, supportive yoga practice can allow a compassionate awareness of our experience and bring some hope to the myriad challenges of Covid. Whether you are struggling with the virus or recovering—we see you "long-haulers"—or are a caregiver to patients or loved ones with Covid, this session in a series of drop-in, virtual sessions taught by three of Integral Yoga Institute's most experienced therapeutic Yoga leaders, can open a door to more ease in mind, heart, and body on this difficult path.

If you are a caregiver, whether professionally or in service to those you love, it is likely that your first thought is, "This class is a nice idea, but I am way too busy." What if you set aside some time, though, to learn to use the breath to calm, center, and relax yourself? You could then bring that peace to those you care for.

In this session we will explore breathing practice as:
a way to shift from stressed to peaceful
a form of internal massage
a bridge to connect with the body
a tool to help move the body in a mindful and relaxing way
This session will begin with a short healing circle to share from the heart in a kind and safe environment, about your own experience with Covid, personally or as a caregiver. After the breathing practices, we will use simple chanting to connect with ourselves, within our bodies. We will end with a Yoga Nidra, the deep relaxation practice that can help you come to a more peaceful state.
Each Zoom session includes evidence-informed mind-body practices of deep relaxation, breathwork, heart-level listening, healing visualizations, and meditation alternating with safe yogic movement tailored to your specific conditions. We understand you may want to spend all of your time with us reclining. All of our yoga movements and practices can be done reclining or seated, with opportunities for standing, but only if that's possible and wise for you.
Throughout the series, among other challenges, we'll address:
fatigue
brain fog
physical recovery and compassionate support as recovery progresses
balance
digestive issues
grief
fear
post-ventilator and post-surgical challenges
pain
You'll find information, inspiration, and a safe place to let go that can empower you as you meet yourself in this moment.
Three sessions will be taught by practitioners who have personally experienced and recovered from life-threatening illness, one of whom is currently recovering from COVID-19. One session is especially for caregivers, taught by an innovator in integrative, hospital-based caregiving and caregiver support.
Come to one session or attend all four sessions. Sessions will be recorded and available for streamable viewing for one week following each session. Sliding scale available by emailing info@iyiny.org. Includes Yoga: New Beginners and All Levels
This is an online program. You'll need to download
Zoom
to attend. Please see your purchase confirmation for the Zoom link.
$25
Amy Daya Eberhardt, M.P.H., L.M.T.
, is an adaptive yoga teacher, licensed massage therapist, Reiki practitioner, and writer. She filters her creativity and intuition through heartfelt empathy and care for the well-being of her clients and students. From 2013–2020, as one of the pioneers in the Integrative Health Department of New York University Langone Health hospital, some of her many assignments were teaching chair yoga to employees, including floor nurses, social workers, chaplains, and administrators, providing massage to caregivers, and reiki and mind-body practices to patients, and serving as a member of the PACT (pediatric advanced care team) in pediatrics. She also taught deskside yoga in corporate settings both in-person and online and made a series of yoga videos in a collaboration with The Monday Campaigns, which are available to the public on YouTube. Through Healing Circles Global, she cohosts a healing circle for caregivers and one for writers. Amy Daya offers 1:1 personal adaptive yoga class sessions online, through her website,
amylmt.com
, or email
amy@amylmt.com
for more info.