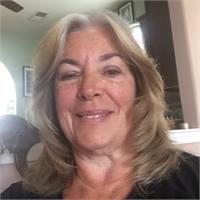 Friday, June 25 • 11:00 a.m.–12:15 p.m.
Series: June 4, 11. 18. and 25
A gentle, supportive yoga practice can allow a compassionate awareness of our experience and bring some hope to the myriad challenges of Covid. Whether you are struggling with the virus or recovering—we see you "long-haulers"—or are a caregiver to patients or loved ones with Covid, this session in a series of drop-in, virtual sessions taught by three of Integral Yoga Institute's most experienced therapeutic Yoga leaders, can open a door to more ease in mind, heart, and body on this difficult path.
Mindfulness and visualization can be powerful tools that support the recovery process especially when incorporated with a gentle yoga practice. Learn the techniques that Hamsa Spagnola used to speed up her recovery process after six weeks of living with Covid.
In this class our focus will be based on mindfulness and visualization:
sharing our concerns and experience of Covid
chanting to create a peaceful vibration within ourselves
centering with a focus on releasing tension and stress
gentle breathwork to help increase our lung capacity
gentle postures to help expand and open our heart center and back muscles
some balancing
guided healing visualization to help release toxins from the body, mind, and spirit
Each Zoom session includes evidence-informed mind-body practices of deep relaxation, breathwork, heart-level listening, healing visualizations, and meditation alternating with safe yogic movement tailored to your specific conditions. We understand you may want to spend all of your time with us reclining. All of our yoga movements and practices can be done reclining or seated, with opportunities for standing, but only if that's possible and wise for you.
Throughout the series, among other challenges, we'll address:
fatigue
brain fog
physical recovery and compassionate support as recovery progresses
balance
digestive issues
grief
fear
post-ventilator and post-surgical challenges
pain
You'll find information, inspiration, and a safe place to let go that can empower you as you meet yourself in this moment.
Three sessions will be taught by practitioners who have personally experienced and recovered from life-threatening illness, one of whom is currently recovering from COVID-19. One session is especially for caregivers, taught by an innovator in integrative, hospital-based caregiving and caregiver support.
Come to one session or attend all four sessions. Sessions will be recorded and available for streamable viewing for one week following each session. Sliding scale available by emailing info@iyiny.org. Includes Yoga: New Beginners and All Levels
This is an online program. You'll need to download
Zoom
to attend. Please see your purchase confirmation for the Zoom link.
$25
Judi/Hamsa Spagnola, C-IAYT, E-RYT500, T.R.M., is Integral Yoga certified and has been teaching various styles of Yoga for more than 40 years with compassion and an open heart. She has also been teaching both Chair and Mat Yoga Classes for the National Multiple Sclerosis Society in New York and in New Jersey for 30 years.
Since there were no adaptive yoga books in the early 1990's, teaching Yoga to people who were disabled, elderly, or had physical limitations was done purely instinctively and with loving care and caution. Due to this need, and with the blessing of Integral Yoga, Judi/Hamsa pioneered and created the Adaptive Gentle/Chair Yoga Teacher Training certification program and Adaptive Training Manual to teach the Yoga Teachers how to adapt, adjust and accommodate the students no matter their limitations.
Hamsa also offers in-depth workshops on the Chakras, what they are, how they affect us both physically and emotionally, what yoga postures can be done to strengthen the Chakras. She also teaches stress management and meditation classes.
Judi/Hamsa is a Traditional Reiki Master who teaches the various levels of Reiki and offers private Reiki sessions throughout New York and New Jersey. She is an Interfaith Minister of Spiritual Healing and an active member of IYTA, Yoga Alliance, and IAYT.