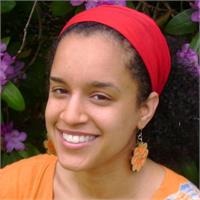 Yoga for Anxiety Relief: 4-Week Open Series

with Jennifer Gibson

Wednesday, February 10 • 6:15–7:30 p.m.

Discover how to apply the tools of yoga to relieve anxiety and create a more peaceful existence. Dive deeper and explore relieving stress through gentle and restorative yoga, reflective writing, affirmations, guided meditation, breathwork, and Yoga Nidra. Open series, drop-in attendance is welcome. Includes Yoga: All Levels

This is an online workshop. You'll need to download

Zoom

to attend. Please see your purchase confirmation for the Zoom link.
Jan. 20/Week 1: Gentle Yoga and Self-Bodywork
Jan. 27/Week 2: Reflective Writing, Affirmations, and Guided Meditation
Feb. 3/Week 3: Restorative Yoga with Affirmations
Feb. 10/Week 4: Breathwork and Yoga Nidra
$25 per session
Jennifer Gibson is a certified Yoga instructor through the Integral Yoga Institute of New York City. Through her exploration of Yoga, she has discovered tools that have helped her to maintain a peaceful balance in life. With knowledge gained from a Bachelors of Fine Arts in Dance Performance from New World School of the Arts, University of Florida, Jennifer integrates movement and a deep understanding of the body into her classes. Her sessions are infused with love, compassion, and an exploration of self through breath, awareness, and an emphasis on staying present. Passionate in her belief that Yoga should be accessible to everyone, Jennifer offers chair Yoga to seniors in both Manhattan and Brooklyn. She also works privately with women in the Hasidic Jewish community. She has developed a Yoga for Anxiety workshop based on personal experience which she has presented around the country. Jennifer is certified in Beginner and Intermediate Yoga; Prenatal, Postnatal, and Yoga for Labor and Delivery; Accessible Yoga, Yin Yoga, and Therapeutic Yoga.
Also with Jennifer Gibson: