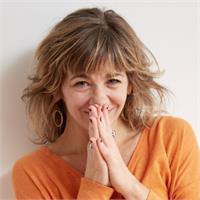 Yin Yoga to Enjoy the Bounty of Your Beautiful Life: Celebrate the Harvest

with Corina Benner

Friday, September 20 • 7:00–9:00 p.m.

In any given moment, we can wish that plenty of things were different. By focusing on what we perceive to be wrong, its importance is amplified as we lose sight of all that is wonderful. In this Yin Yoga practice we will focus on all that is already beautiful, fulfilling, and good in your life. Being alive and human is sprinkled with such ordinary magic that it's easy to overlook and take for granted. Through appreciation, counting your blessings, and connecting with inherent goodness, you will recognize that even life's challenges are imbued with lessons of grace and love. Discover how much you have to celebrate! Includes Yoga: All Levels

$45
Corina Benner, director of Wake Up Yoga, wholeheartedly believes that the ancient practice of Yoga perfectly complements the modern pursuit of vibrant health, personal fulfillment, harmonious relationships, and spiritual enrichment. Viewing asana practice as an entry point to self-study, Corina weaves the tenets of Yoga philosophy into her teaching, inspiring students to discover how this age-old practice remains relevant in their own lives. Her positive vibrations and contagious optimism empower students of all levels to practice with enthusiasm, while her detailed instruction, poetic language, and intelligent sequencing create a safe space for them to explore the landscapes of their bodies, minds, hearts, and souls. As a teacher of teachers, Corina seeks to impart a deep and abiding reverence for the power of Yoga while also affirming her students' unique experiences, which give rise to their own, authentic voices, and inspiring them to cultivate sharp, discriminating minds softened by open and receptive hearts. In 2002, moved to create a warm and nurturing "cOMmUNITY"-centered Yoga studio where people of all ages and stages could come together with breath and movement, in silence and in laughter, she opened Wake Up Yoga, to connect deeply with the underlying current that unites us all. She has been teaching a 200-hour foundational training since 2002 and Yin Yoga teacher trainings since 2005 and has taught both programs locally, nationally, and internationally.
In addition to her initial training, Corina has been influenced by more than a hundred hours of teacher training with Rodney Yee, more than 70 hours of teacher training with Shiva Rea, and 270 hours of teacher training with Paul Grilley. One of her primary teachers, Paul Grilley has ingrained a respect for anatomical differences, which is the guiding principle behind alignment instructions in Yin Yoga. Corina's understanding of the chakras has been informed through study both with Paul Grilley and with Anodea Judith and Kristine Kaoverii Weber. She has been a student of Sanskrit under the expert tutelage of Manorama, of Sanskrit Studies, and has been working on memorizing, chanting, and writing the Yoga Sutras of Patanjali in Sanskrit with help and guidance from both Manorama and Paul JJ Alix, of Yoga for All. Corina recently completed a 500-hour Yoga Therapeutics teacher training at the IHYT in Ontario, Canada, exploring therapeutic applications of Yoga to anxiety and depression, cancer and end-of-life care, chronic pain, and grief, along with the study of structural alignment and Ayurveda. She has been strongly influenced by Tibetan Buddhism and the teachings of Chogyam Trungpa as conveyed by her meditation teacher, Michael Carroll, and fortified by a steady meditation practice since 1999. Her mind and perspectives have also been shaped by the writings of J. Krishnamurti, and her heart has been opened through the poetry of Rumi, Hafiz, Rilke, and Mary Oliver, to name just a few.