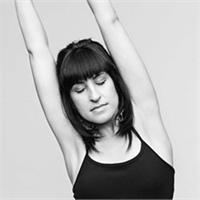 Yin Yoga for Neck, Shoulders, and Upper Back: Heal Your "Tech Neck"

with Tara Dhyani Purswani, E-RYT 500

Sunday, July 23 • 2:00–4:30 p.m.

The intersection of survival and technology is placing a strain on your body. That can create discomfort and pain because your connective tissue hardens in frequently used positions to support you. Yin Yoga offers relief, and with awareness and practice you can prevent future postural problems. Dhyani will lead you through a sequence combining Hatha and Yin Yoga postures with a focus on the upper body to target connective tissue in the upper back, shoulders, and neck. Includes Yoga: All Levels

$35
Tara Dhyani Purswani, E-RYT 500, teaches Hatha Level I, Restorative and Yin Yoga at IYI.