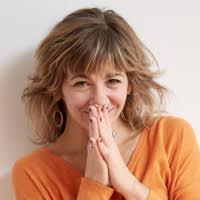 Yin Yoga Continuing Teacher Training: Exploring Subtle Realms of Emotions, Beliefs, and Transformation

with Corina Benner

Friday–Sunday, October 23–25 • 10:00 a.m.–5:30 p.m.

Beyond its obvious and measurable physical benefits, Yin Yoga practice affects and influences deeper levels of being. Through tension and compression, the stretch and the squeeze in Yoga poses, we build energy and also dissipate energetic patterns of disharmony. Thoughts and feelings, which are often influenced by subconscious belief systems, contribute to those energetic patterns. Shining the light of consciousness on habitual patterns of perceiving and reacting to life empowers the practitioner to engage life directly in the moment. In this training we will dive deeper into the manomaya kosha (relating to the mental/emotional body) and vijnanamaya kosha (relating to the intuitive/wisdom body), seeking to understand how the organs and meridians correspond to thoughts and feelings, and how they interact within this dynamic, living system. We'll also explore chakras, and the powerful realm of unconscious belief systems, learning to reality-test negative patterns and unleashing the possibility of liberation and transformation. Included in the training are daily Yin Yoga classes designed to take you deep into your somatic and intuitive wisdom, and opportunities to work in pairs and small groups to practically apply the lessons learned, as well as review other practical matters regarding teaching yin yoga. This is a highly experiential training designed to help participants viscerally integrate information, inviting personal healing while cultivating the skills necessary to hold space for students' transformational journeys.

Included in the Training:
Organs and emotions, patterns of excess, deficiency, and balance
Meridians, chakras, life issues, and associations
A.A.F.F.R.: a formula for responding to emotional responses in Yin Yoga practice
Breathing practices to invite the fullness of experience
Safe, sacred, and neutral: prerequisite for personal YINquiry
This training is open to Yoga teachers of all traditions as well as curious and dedicated Yin Yoga students. Participants will receive a certificate of completion which can be applied as Continuing Education Units (CEU's) for registered Yoga teachers.
$375, $335 if preregistered and paid by Oct. 2
Corina Benner, director of Wake Up Yoga, wholeheartedly believes that the ancient practice of Yoga perfectly complements the modern pursuit of vibrant health, personal fulfillment, harmonious relationships, and spiritual enrichment. Viewing asana practice as an entry point to self-study, Corina weaves the tenets of Yoga philosophy into her teaching, inspiring students to discover how this age-old practice remains relevant in their own lives. Her positive vibrations and contagious optimism empower students of all levels to practice with enthusiasm, while her detailed instruction, poetic language, and intelligent sequencing create a safe space for them to explore the landscapes of their bodies, minds, hearts, and souls. As a teacher of teachers, Corina seeks to impart a deep and abiding reverence for the power of Yoga while also affirming her students' unique experiences, which give rise to their own, authentic voices, and inspiring them to cultivate sharp, discriminating minds softened by open and receptive hearts. In 2002, moved to create a warm and nurturing "cOMmUNITY"-centered Yoga studio where people of all ages and stages could come together with breath and movement, in silence and in laughter, she opened Wake Up Yoga, to connect deeply with the underlying current that unites us all. She has been teaching a 200-hour foundational training since 2002 and Yin Yoga teacher trainings since 2005 and has taught both programs locally, nationally, and internationally.
In addition to her initial training, Corina has been influenced by more than a hundred hours of teacher training with Rodney Yee, more than 70 hours of teacher training with Shiva Rea, and 270 hours of teacher training with Paul Grilley. One of her primary teachers, Paul Grilley has ingrained a respect for anatomical differences, which is the guiding principle behind alignment instructions in Yin Yoga. Corina's understanding of the chakras has been informed through study both with Paul Grilley and with Anodea Judith and Kristine Kaoverii Weber. She has been a student of Sanskrit under the expert tutelage of Manorama, of Sanskrit Studies, and has been working on memorizing, chanting, and writing the Yoga Sutras of Patanjali in Sanskrit with help and guidance from both Manorama and Paul JJ Alix, of Yoga for All. Corina recently completed a 500-hour Yoga Therapeutics teacher training at the IHYT in Ontario, Canada, exploring therapeutic applications of Yoga to anxiety and depression, cancer and end-of-life care, chronic pain, and grief, along with the study of structural alignment and Ayurveda. She has been strongly influenced by Tibetan Buddhism and the teachings of Chogyam Trungpa as conveyed by her meditation teacher, Michael Carroll, and fortified by a steady meditation practice since 1999. Her mind and perspectives have also been shaped by the writings of J. Krishnamurti, and her heart has been opened through the poetry of Rumi, Hafiz, Rilke, and Mary Oliver, to name just a few.