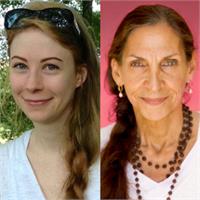 Thursday, August 23 • 7:00–9:00 p.m.
Yin Yoga benefits connective tissue because postures are held, creating stillness in the mind, body, and spirit. That stillness can allow vibrations, energy, and prana (life force) to resonate within. During this workshop the healing vibrations of the Tibetan singing bowls will allow you to explore the powerful effects of Yin Yoga. Together we will create a space where the body, mind, and spirit are renewed and revitalized. Includes Yoga: All Levels
$27
Bhairavi Andrea Downes is an Integral Yoga teacher certified in Hatha I, Hatha II, Raja Yoga, Therapeutic and Yin Yoga and Yoga for Teens. The path of Yoga reignited Bhairavi's desire to delve deeper into Holistic Health and Wellness. In 2007, she became certified as a Holistic Health Coach from the Institute for Integrative Nutrition/Teacher's College, Columbia University. Bhairavi strongly believes that "Yoga saved her life" and uses her knowledge and experience to guide people in transcending their fears and limitations through Yoga and Nutrition.
Rev. Laksmi Scalise, RYT 500, IYM, began a Yoga practice more than 40 years ago. She is involved with the healing arts as a sound healer, gong master, Reiki master, dowser, and astrologer. Laksmi studies under and assists Grand Gong Master Don Conreaux. She is a chakra-balancing practitioner at the Integral Yoga Wellness Spa.