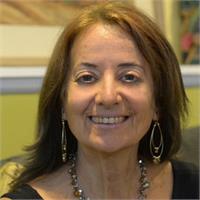 Women's Health Through the Years: The Foods that Help You Thrive

with Karen Ranzi

Wednesday, December 4 • 7:00–9:00 p.m.




There are natural foods that promote optimal health, increased energy, mental clarity, and better focus especially for women. Studies show that a whole foods plant-based lifestyle reduces the risk of many types of cancer, as well as the risk of diabetes. Join us as health expert Karen Ranzi describes the benefits of following a healthy plant diet and other lifestyle factors for women's health and wellness through the years, along with easy ways to eat vibrantly in your daily routine. Karen discusses the benefits of a whole plant way of living for all times of your life, from teenagers, to young adults to women's issues to menopause.

$30
Karen Ranzi, M.A. is a holistic health coach and educator, award-winning author, motivational speaker, and natural foods chef providing support for individuals and groups in creating happier, healthier lives through a whole foods lifestyle. She is passionate about helping individuals and families to achieve optimum health and their ideal weight, and has been studying nutrition and holistic health for over 30 years. Karen's books have won numerous awards. Karen speaks throughout the United States and abroad.