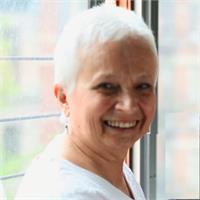 Saturday, May 4 • 10:30 a.m.–12:30 p.m.
Hatha Yoga is often referred to as the calling card to the deeper teachings of Yoga. What does that mean? Hatha Yoga, the Yoga of the physical body, is certainly beneficial to maintaining physical health. However, the deeper practices in the eightfold path of Yoga support the emotional and spiritual health of the body/mind. This workshop will focus on the eightfold path and give you the opportunity to connect and share with others your questions and experiences as we come together around the true meaning and purpose of Yoga.
$30
Kali Morse has been practicing the eight limbs of Yoga for most of her life and has been training Hatha Yoga teachers for more than two decades. Hatha Yoga was a calling card for her, and, so far, the practice of the all-inclusive approach to Yoga has supported her well. With gratitude she offers this workshop.