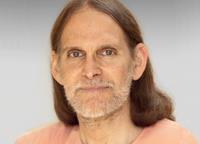 What Happens After This Life?: Death According to the Bhagavad Gita

with Swami Asokananda

Wednesday, May 24 • 7:00–8:30 p.m.

For most of us, death is the ultimate scary thing. Besides the experience of physical pain, there is the uncertainty of what comes next. Will I still exist—a body, a mind, senses, personal identity? The Bhagavad Gita clearly explores the issue of death and the soul's continuing journey in a way that alleviates fear and confusion. It provides us with guidance on how to live well so that we can die well. With the understanding that all things must pass, we can face this transition with a relaxed mind and an open heart.

$25
Swami Asokananda, a monk since 1973, is one of Integral Yoga's foremost teachers, known for his warmth, intelligence, and good humor. His teaching comes out of his own practice and experience, since he has absorbed the wisdom of his guru, Sri Swami Satchidananda, since the age of 19. While he enjoys sharing the practical wisdom of the Yogic philosophy (especially that of the great Indian scripture the Bhagavad Gita), he also loves his practice of Hatha Yoga and is one of our primary instructors for Intermediate and Advanced Hatha Yoga Teacher Training. In the past, he has served as the president of Satchidananda Ashram–Yogaville® and Integral Yoga® International; he is currently the President of the New York Integral Yoga Institute.
Also with Swami Asokananda: