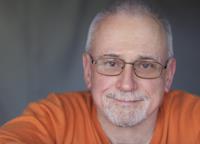 Vedanta and Yoga: The Modern Relevance of Ancient Teachings

with Swami Chidananda

Tuesday, May 7 • 7:00–8:30 p.m.

The science of Yoga has a long and ancient history. In this series we will examine its roots in some of the most significant Scriptures of India—the Vedas. Each week we will address one or two of these texts and see where and how the science of Yoga developed. Some of the concepts that we will examine during the course of this series are karma, dharma, reincarnation and samsara, lila and maya, gunas, Purusha and Prakriti, and mantra. For all levels.

By donation
Swami Chidananda is a monastic and a longtime disciple of Sri Swami Satchidananda and has managed the finances for Integral Yoga's ashrams, institutes, and teaching centers for decades. He teaches Hatha Yoga and leads study groups on Yoga and Buddhist teachings and philosophy. Swami Chidananda also conducts spiritual pilgrimages to India and Nepal.
Also with Swami Chidananda: