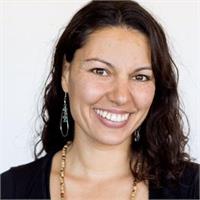 Saturday, April 22 • 10:30 a.m.–1:30 p.m.
How do environment and food affect health? How can you stay healthy despite all the changes in life? Understanding your elemental makeup through Ayurveda is the key to a vibrant life. This potent ancient science treats individuals on the basis of their unique constitutions. In this workshop you will learn about your constitution and what to do when it goes out of balance. Prepare to gain awareness to maintain the radiance of your body, mind, and spirit.
$48
Cory Tixier
, B.S., Certified Ayurvedic Practitioner with NAMA, E-RYT 500, completed extensive study with Dr. Vasant Lad at the Ayurvedic Institute, where she is currently on the faculty. Tixier sees private clients for both Ayurveda and Yoga and teaches across the country. Her studies of biology kindled a determination to reconnect people to the rhythms and cycles of their environment, and her teachings are accessible even as they preserve the ancient philosophies.
www.corytixier.com
Also with Cory Tixier, B.S., C. Ayu., E-RYT 500: