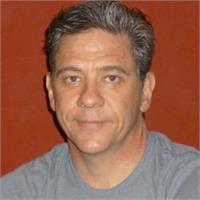 TRE® (Trauma or Tension Releasing Exercises): Open Series

with Phil Lynch

Thursday, December 5 • 3:30–4:45 p.m.
Open Enrollment

TRE is a gentle, simple, and profound technique that facilitates a release of physical and emotional tension and stress. It begins with the lengthening and relaxation of the psoas muscle, a very thick, deep muscle that acts as a guardian of the lower belly. In its role of protector of your organs it contracts and tightens, becoming shorter, in response to life's small and big traumatic experiences. The TRE® exercises help evoke a trembling response, a gentle shaking that is actually the nervous system's way of discharging long-held tension or unconscious muscle contraction to restore the body to wholeness. Includes Yoga: All Levels

Some benefits that one may experience with TRE:
• Release deep chronic tension
• Shake loose unconscious involuntary muscular contraction
• Promote deep relaxation and facilitate circulation
• Improve mood and reduce aches and pains
• Deepen the body's sensitivity to pleasure
• Strengthen the sense of being grounded
• Relieve sciatic symptoms
• Increase flexibility

$22 per session
Phil Lynch has taught Yoga since 1999 in California and in New York since 2009. As an advanced practitioner and seasoned teacher, he applies proper body alignment with breath-centered focus. He is able to teach a wide array of student levels and variable techniques to fit his students and their needs best. He is currently a Level II‒certified TRE® provider and has been practicing this process since 2006 under the mentorship of Maria Alfaro.