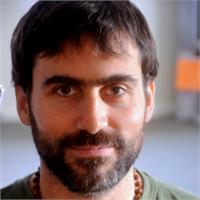 Tuesday, May 9–23 • 7:00–8:30 p.m.
Open Enrollment
Sri Swami Satchidananda based the teachings of Integral Yoga on three main scriptures from the East: the Yoga Sutras of Patanjali, the Bhagavad Gita, and the Tirukkural. The Tirukkural, or the Kural for short, is a classic Tamil sangam literature consisting of 1,330 couplets, or kurals, dealing with the everyday virtues of an individual person. Considered one of the greatest works ever written on ethics and morality, it is known for its universality and nondenominational nature. Its author was Valluvar, also known as Thiruvalluvar.
By donation
Rev. Sam Rudra Swartz, IYM, has been a devotee of Swami Satchidananda since 2001. A 2004 Graduate of the All-Faiths Seminary in New York he received ordination from Rabbi Joseph Gelberman an Interfaith Minister. He has performed wedding ceremonies around the United States, lead interfaith services, and Jewish services at the Actors' Temple in New York as well as at other synagogues and gatherings. Most recently he lived and served at Satchidananda Ashram Yogaville Virginia as a Karma Yogi as well as participating in religious offerings.
Also with Rev. Sam Rudra Swartz, IYM: