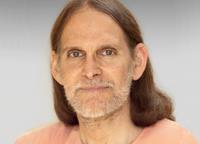 The Yoga of Listening: Develop This Vital Skill

with Swami Asokananda

Wednesday, September 27 • 7:00–8:30 p.m.

The word listen contains the same letters as the word silent. Listening is a form of meditation. To quiet the mind and be fully present with another person takes practice. This workshop will explore the barriers to effective listening and suggest ways to overcome them. We will use exercises to assess our listening capacity. You will leave the workshop with the tools to improve greatly your capacity in this crucial life skill and enhance all your relationships.

$22
Swami Asokananda, a monk since 1973, is one of Integral Yoga's foremost teachers, known for his warmth, intelligence, and good humor. His teaching comes out of his own practice and experience, since he has absorbed the wisdom of his guru, Sri Swami Satchidananda, since the age of 19. While he enjoys sharing the practical wisdom of the Yogic philosophy (especially that of the great Indian scripture the Bhagavad Gita), he also loves his practice of Hatha Yoga and is one of our primary instructors for Intermediate and Advanced Hatha Yoga Teacher Training. In the past, he has served as the president of Satchidananda Ashram–Yogaville® and Integral Yoga® International; he is currently the President of the New York Integral Yoga Institute.
Also with Swami Asokananda: