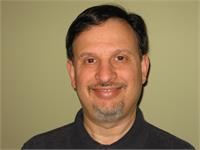 The Yoga of Relationships: Rewards and Challenges

with Shankar Fern

Saturday, February 16 • 10:30 a.m.–12:30 p.m.

Intimate relationships can be the source of our greatest joy, and, though we wish it weren't so, they can also be the cause of great unhappiness. Learn the secrets of having a happy relationship, how to select the right partner, and how to work effectively through relationship difficulties. In this workshop, we will have a chance to share our own joys and challenges and apply time-tested relationship principles to our own relationships.

$27
Bruce Shankar Fern is a longtime teacher and student of Sri Swami Satchidananda's who has been married for more than 40 years. He will pass along wisdom he has personally applied with success in his own relationships.