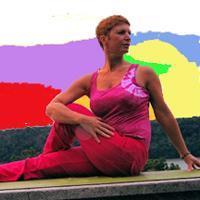 The Union of Integral Yoga and Prana Yoga: Two Systems Create One Amazing Feeling

with Rashmi Galliano, E-RYT 500

Sunday, July 30 • 2:00–5:00 p.m.

Prana Yoga is a Hatha practice that includes breathing techniques and the chanting of mantras of the seven main chakras, or subtle energy vortexes, while you practice asana (postures). The basic-level Integral Yoga class is a beautifully sequenced class whose regular practice awakens the chakra system naturally. Practicing them together will elevate you to a new level of peace and joy.

Experience with the Level I class is encouraged because the emphasis will be on the chakra mantras more than on instructions in how to do the poses.

Includes Yoga: Experienced Beginners and Intermediate/Advanced Students




$45
Rashmi Galliano, E-RYT 500, RPYT, is a certified Hatha II and Hatha III, Gentle, and Prenatal Integral Yoga teacher and has been teaching at IYI since 2006. Rashmi certified as a teacher of Prana Yoga with Jeff Migdow, M.D., through the Open Center in New York City; of Vinyasa Yoga with Stephanie Keach in Asheville, North Carolina; of Yoga Anatomy with Leslie Kaminoff at the Breathing Project in New York City; and of "Relax and Renew" Yoga through Judith Lasater. She has training in Reiki levels 1 and 2 from Tom Capshew.