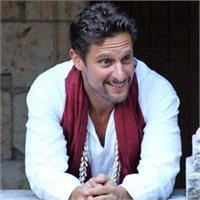 The Tantric Heart Across Many Traditions: Access Unconditional Love

with James Reho, Ph.D, M.Div., RYT 200

Saturday, April 22 • 2:30–4:30 p.m.

Drawing from Yogic and tantric physiology as well as from Hindu, Jewish, and Christian mysticism, this workshop will examine the meaning of the heart as a center of sacred encounter in the East and the West. Enhanced by music and specific breath work practices, the class will explore a tantric practice in which we access the unconditional love of mystical union and then learn how to utilize this strong energy of love to heal long-held traumas that hinder our freedom and joy.

Please join us for a book signing event following the program, at 4:30 p.m., with Rev. Reho, who will sign copies of his recent book, Tantric Jesus: The Erotic Heart of Early Christianity.

$27
James Reho, Ph.D, M.Div., RYT 200
, is a scholar, Yogi, spiritual director, and Episcopal priest. Initiated into spiritual lineages of both East and West and holding advanced degrees in multiple fields, he lectures and leads workshops in spiritual practice, meditation, tantra, and sacred ecology. His recent book,
Tantric Jesus: The Erotic Heart of Early Christianity
, with a foreword by Matthew Fox (Inner Traditions/Bear & Co.), has already received high praise.
www.jamesreho.org