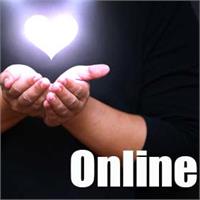 Saturday, October 23 • 10:00–11:30 a.m.
In our attempts to achieve more peace, fulfillment, joy, and freedom in our lives, our intelligence, will, and self-effort can only take us so far. The efficacy of the path of devotion—Bhakti Yoga—is that it brings our heart, not just our head, into our spiritual life. This path helps us to form a living relationship with the Divine, no matter what religious or spiritual tradition we follow. Through this connection we open ourselves up to the great power that resides at our core, beneath the waves of the mind. And through that power, our deeply ingrained mental patterns and conditioning are transformed.
In this workshop, Swami Asokananda and the great bhaktas(devotees) from Italy—Nitya and Ninad—will be exploring how to:
Form a relationship with the Ishta Devata (Divine)
Develop shraddha (faith) and ishwara pranidhana (surrender)
Use mantras (Divine names) and kirtan to elevate consciousness
Expand love and express that love through service
Swami Asokananda will present a slideshow on the principles of Bhakti Yoga. Nitya and Ninad will lead a heartfelt kirtan (call-and-response chant). There will be time for questions.
This is an online program. You'll need to download
Zoom
to attend. Please see your purchase confirmation for the Zoom link.
$18
Swami Asokananda, a monk since 1973, is one of Integral Yoga's foremost teachers, known for his warmth, intelligence, and good humor. His teaching comes out of his own practice and experience, since he has absorbed the wisdom of his guru, Sri Swami Satchidananda, since the age of 19. While he enjoys sharing the practical wisdom of the Yogic philosophy (especially that of the great Indian scripture the Bhagavad Gita), he also loves his practice of Hatha Yoga and is one of our primary instructors for Intermediate and Advanced Hatha Yoga Teacher Training. In the past, he has served as the president of Satchidananda Ashram–Yogaville® and Integral Yoga® International; he is currently the President of the New York Integral Yoga Institute.
Phil Goldberg, author of American Veda, interviews Swami Asokananda on spiritmatterstalk.com podcast. Listen on SoundCloud.

Nitya and Ninad each had a love for freedom, truth, and beauty so similar to the other's that it made them recognize one another and become life companions. Soon they began offering to others the experience of chanting mantras as a direct way to the heart of existence, then allowing the energy that comes from that to expand into all dimensions of daily life. Over the years they've brought their music to concerts, workshops, and festivals in Belgium, Switzerland, Germany, Greece, Estonia, Denmark, the United States, and, of course, Italy, their country of origin. In 2015 they received recognition from the main distributor of spiritual music in Europe, Silenzio, and Gurudev is their newly released album.