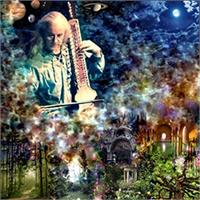 The Music Meditation Session: A Psychoactive Musical Improvisation

with Dawoud

Thursday, November 21 • 7:00–9:00 p.m.

The Music Meditation Session is a guided meditation that replaces words, suggestions, and imagery with a completely improvised psychoactive musical form called the Sacred Forbidden Music. Each session is specific to a particular time and place. Participants will allow the music to guide them to altered states of consciousness. Each participant will let his or her own, unique experience form the music. Past attendees report recovering repressed memories, deep meditation states, trances and visions, and astral travel. This can be a transformational experience.

$30
Dawoud is a multi-instrumentalist, composer, and improviser with more than 46 years of experience. He has studied jazz, Indian raga, and other music, performed as a leader in the U.S. and Europe, recorded extensively as a solo artist and with others, and composed music for film, theater, and dance. He has developed his own form of psychoactive music after years of experiments and theoretical groundwork.