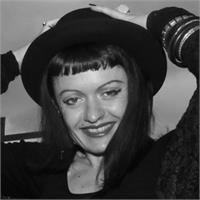 The Journey of the Tarot: Powerful Path to Mindfulness

with Valentina Deva Ray (Virya)

Wednesday, March 3 • 7:00–8:30 p.m.

Cultivating mindfulness enhances life. The journey of the tarot is an ancient and powerful tool of self-discovery, awareness, and spiritual inquiry developed to help you explore and understand your inner and outer worlds. The 22 powerful images of the Major Arcana represent the timeless universal archetypes of human physic. Explore their origins and deepest meanings through "the Journey of the Fool." The tarot are the basis for a deep and creative practice that, much like Yoga, takes you on a beautiful journey of self-exploration and mindfulness.

This is an online workshop. You'll need to download

Zoom

to attend. Please see your purchase confirmation for the Zoom link.

$25
Valentina Deva Ray (Virya) found the transformative and healing power of Yoga many years ago. Ever since, she has been on a Yoga path, traveling the world, living in many countries, and studying Eastern and Western philosophies, spiritual practices, plant-based medicine, nutrition, and various holistic methods. She is a certified Integral Yoga teacher, RYT 200, Yin Yoga and Therapeutic Yoga teacher, macrobiotic therapist, and somatic coach. She is also a professional tarot reader and intuitive psychic.