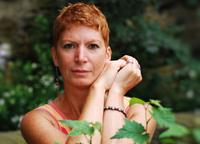 Techniques and Strategies for Pain Relief Through Yoga Therapy: Shifting Perspectives: 5-Week Course

with Rashmi Galliano, E-RYT 500

Tuesday, March 26–April 23 • 1:15–2:45 p.m.

The Integral Yoga instructor and teacher trainer Rashmi is a candidate for a master's degree in Yoga Therapy. This five-week, 90-minute course is designed to acknowledge, address, and embolden those suffering from pain and chronic pain. It is aimed at ameliorating a person's perspective and relationship to his or her pain, with the tools of Yoga, through the discovery of regulation (self-management), desensitization (the lessening of sensitivity), inner awareness, resilience, and community. The course provides a lens for the individual to understand and recognize the physical and chemical effects that pain has on the mind–body relation and how to apply the methods of Yoga Therapy to alleviate suffering.

Space is limited to seven participants. A meeting with the teacher is required before the start of the program. E-mail Rashmi@iyiny.org. Includes Yoga: New Beginners and All Levels

$125
Rashmi Galliano, E-RYT 500, RPYT, is a certified Hatha II and Hatha III, Gentle, and Prenatal Integral Yoga teacher and has been teaching at IYI since 2006. Rashmi certified as a teacher of Prana Yoga with Jeff Migdow, M.D., through the Open Center in New York City; of Vinyasa Yoga with Stephanie Keach in Asheville, North Carolina; of Yoga Anatomy with Leslie Kaminoff at the Breathing Project in New York City; and of "Relax and Renew" Yoga through Judith Lasater. She has training in Reiki levels 1 and 2 from Tom Capshew.
Also with Rashmi Galliano, E-RYT 500: