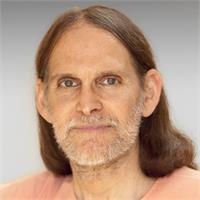 Teacher Meeting: Deepening Our Hatha Yoga Practice

with Swami Asokananda

Thursday, April 15 • 7:00–8:30 p.m.

Swami Asokananda will share his observations and lead a discussion addressing these topics:
What intention do you bring to your practice?
Enjoying the journey rather than the destination
Good discomfort vs. pain
Getting the most out of "the edge"
Learning from others vs. learning from our own practice
Practicing from the pranamaya kosha
The deeper meaning of "alignment"
The talk/silence ratio when teaching
What to do about the ego while teaching?
We will not be practicing asanas during this workshop.
This is an online workshop. You'll need to download
Zoom
to attend. Please see your purchase confirmation for the Zoom link.
Free for all teachers
Swami Asokananda, a monk since 1973, is one of Integral Yoga's foremost teachers, known for his warmth, intelligence, and good humor. His teaching comes out of his own practice and experience, since he has absorbed the wisdom of his guru, Sri Swami Satchidananda, since the age of 19. While he enjoys sharing the practical wisdom of the Yogic philosophy (especially that of the great Indian scripture the Bhagavad Gita), he also loves his practice of Hatha Yoga and is one of our primary instructors for Intermediate and Advanced Hatha Yoga Teacher Training. In the past, he has served as the president of Satchidananda Ashram–Yogaville® and Integral Yoga® International; he is currently the President of the New York Integral Yoga Institute.
Phil Goldberg, author of American Veda, interviews Swami Asokananda on spiritmatterstalk.com podcast. Listen on SoundCloud.

Also with Swami Asokananda: