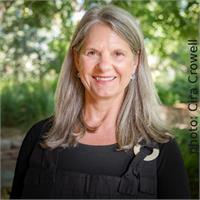 Taking Refuge in Your Practice: And Comfort in Togetherness

with Cyndi Lee

Saturday, December 5 • 4:00–6:00 p.m.

This is an online workshop. You'll need to

download Zoom

to attend. Please see your purchase confirmation for the Zoom link.

No matter how we are feeling or what is happening within and around us, we can always come home to our practice. OM Yoga founder, Buddhist teacher, and beloved author Cyndi Lee will give a dharma talk about refuge: what it means; how it can strengthen our positive motivation, and how it can nourish us for the days ahead. We will embody all this in a delicious and sustainable asana class: grounding movement, restorative yoga, meditation, and pranayama. The sense of gathering together will help you feel settled, and offer a reminder that you can always gather together—even in the blink of an eye.

Includes Yoga: All Levels

$30 until Nov. 30; $40 after
Cyndi Lee is the first female Western yoga teacher to fully integrate yoga asana and Tibetan Buddhism in her practice and teaching. In 1998, she founded the OM yoga Center in New York City, which became a mecca for yogis worldwide. One of the most influential teachers in the United States, Cyndi's teaching work is now focused on yoga, meditation, and sustainability.
Cyndi is known as a "teacher's teacher" and she has trained thousands of yoga teachers worldwide. She currently offers Meditation TT and Restorative TT on-line through
www.yogainternational.com.
She is the author of Yoga Body Buddha Mind; May I Be Happy: A Memoir of Love, Yoga, and Changing My Mind; and OM yoga: A Guide to Daily Practice, as well as a regular contributor to numerous publications including Yoga Journal, Real Simple, and Lion's Roar.
Cyndi is an ordained Zen Buddhist Chaplain under the guidance of Roshi Joan Halifax at Upaya Zen Center. Her root guru is the Tibetan master, Gelek Rimpoche. She has been teaching yoga for 40 years and meditation for nearly 30 years. To find more of her on-line classes, courses, and trainings, please go to
www.cyndilee.com
.