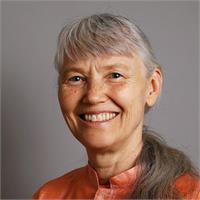 Take Back Your Power: Finding Strength in a World of Conflict

with Swami Vidyananda

Thursday, May 23 • 6:30–9:00 p.m.

Any sane person can see that our world is out of balance. Watching the news can create feelings of helplessness and hopelessness. Yoga can teach you to reclaim your inner power and peace. It can teach you when and how to act and how to conserve your energy to be an effective agent for positive change in the world. Come discuss empowering ideas and essential practices to help reclaim your power and take your place of influence fully in a rapidly changing world.

$45
Swami Vidyananda, E-RYT 500, has been teaching Integral Yoga since 1973. She has taught Raja Yoga, stress management, and Hatha Yoga around the world and served as the French translator for Swami Satchidananda for many years. Vidyananda co-developed the Integral Yoga Stress Management Training program, which is a practical therapeutic adaptation of Raja Yoga. She has taught in many therapeutic programs, including Smith Center Cancer Retreats, stress reduction for students with eating disorders, and Yoga for children with Down syndrome. She trained as a hospital chaplain at the University of Virginia, Charlottesville. Vidyananda lives at Yogaville, where she works in video production and video archives and teaches all branches of Yoga.
Also with Swami Vidyananda: