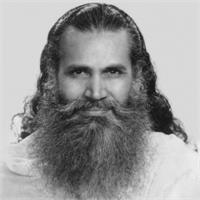 Swami Satchidananda Satsang: Ahimsa (Non-Violence)

with Rev. Lila Lucy Nelson

Saturday, June 26 • 5:30–6:30 p.m.

In Sanskrit, sat means truth and sangha means community. Satsang offers an opportunity to come together with IYI senior teacher, Rev. Lucy Lila Nelson, to share spiritual teachings. The philosophy of Integral Yoga is explored through a videotaped talk by IYI's founder, Sri Swami Satchidananda, followed by an informal discussion.

Although spiritual paths may diverge, the act of sharing spiritual teachings with others is inspiring and creates a solid foundation for continued practice. People of all faiths are welcome.

This is an online program. You'll need to download

Zoom

to attend. Please see your purchase confirmation for the Zoom link.

By donation
Rev. Lila Lucy Nelson is a certified Integral Yoga teacher (Level I & II, Stress Management, Gentle & Chair), an Interfaith/Interspiritual Minister, and a Wellness & Life Coach. For many years she has been practicing Yoga and is now experiencing an even deeper love for the practice through teaching others and by exploring the Teachings of Swami Satchidananda. She is passionate about Integral Yoga's wholeness approach and its entire life system. It is her purpose to serve as an interspiritual mediator, to co-create space for transformation and celebration. "Peace starts within." She also holds various certifications in mind-body healing modalities including in whole-food plant-based (WFPB) nutrition and Mindfulness-based Eating Awareness training (MB-EAT). She is an Emotional Freedom Technique Practitioner (EFT-Level 1 & 2), YogaDance teacher and a certified Positive Psychology Practitioner. She feels blessed to be part of this community and honored to be an IYI teacher.