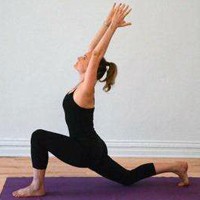 Monday, May 8 • 6:30–8:30 p.m.
Learn each position and transition in the sun salutation, with time to dissect it part by part and discover which modifications or versions work the best for you. This workshop involves discussion and practice. Please bring a notebook and pen and your questions. Includes Yoga: All Levels
$25
Melissa "Mati" Elstein
, RYT, Esq., is a certified Yoga, ballet, and Pilates mat teacher, a Tai Chi Easy™/Qigong facilitator, and a Reiki practitioner. Melissa completed teacher trainings at Integral Yoga, Rasa Yoga, the Breathing Project, Yoga Works, and Alvin Ailey Extension. She has taught Yoga and Qigong classes at Integral Yoga, the Open Center, Upper West Side Yoga and Wellness, DOROT for Seniors, Gilda's Club for cancer patients, Visions for the Blind, and the Omega Institute.
www.goodenergymovementandwellness.com
Also with Melissa "Mati" Elstein, RYT, Esq.: