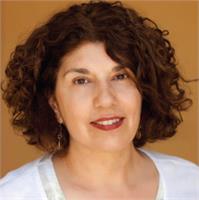 Sun Salutation Flow and Breathe: 3-Week Open Series

with Chandra/Jo Sgammato

Friday, April 12–26 • 9:00–10:00 a.m.
Open Enrollment: 4/19/2019

Surya namaskaram, the sun salutation, awakens and refreshes every aspect of the physical body and delights and enhances the mind. In this flow class for practitioners of all levels, the entire Integral Yoga class will be practiced within the "container" of sun salutes. Moving and breathing through standing poses, backward bends, forward bends, the inversion of your choice, and twists, you will invigorate and relax the whole system—and then enjoy delicious deep relaxation and pranayama practices.

Discounts do not apply.

Includes Yoga: All Levels

$15 per session
Chandra/Jo Sgammato serves as the General Manager of the New York Integral Yoga Institute, where she has worked in a variety of capacities since 1999, and is also the founder of IYI's Yoga At School™ program. Chandra is certified to teach Integral Yoga Beginning and Intermediate Levels as well as Therapeutic Yoga with Cheri Clampett and Arturo Peal. A former book publishing executive and author, she has done extensive research on the inspiring history of Sri Swami Satchidananda and Integral Yoga.