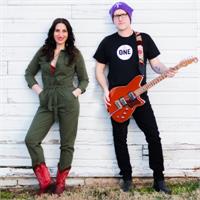 Sufi Kirtan and Song: HuDost at Integral Yoga New York

with HuDost

Saturday, June 26 • 8:00–9:30 p.m.

The music of HuDost weaves a seamless tapestry of Folk, Sufi Kirtan, and Rock that renders tears and laughter in listeners cultivating the nameless longing that abides somewhere in all our hearts and invoking total celebration. This will be an evening of depth and joy!

This will be Integral Yoga's first onsite live Kirtan in more than a year. Room capacity will be limited, so register soon. We will be following all COVID-19 precautions for the live event. Stay tuned for updates. Purchasers of onsite tickets will be refunded in full if this event cannot take place. Let's all hope that it can!

Questions? Contact: Chandra@iyiny.org.

Preregistration required.

$30
HuDost's recent album of Water + Mercy received rave reviews and as an independent release reached #24 in the BILLBOARD SALES CHARTS for Folk/Americana. It just won The Independent Music Award for Social Action Song and in the last year HuDost has also received two of the 'Best of Nashville 2020' awards. They have toured internationally since 2006 including performances at Bonnaroo, FloydFest, Blissfest, The ARK, the Salvador Dali Museum, The Levitt Pavilions, WoodSongs at the Kentucky Theater (on PBS), Nashville's Bluebird Café, Music City Roots, Tim Robbins' WTF?! Fest, The Montreal Folk Festival, Hillside Festival, Stan Rogers Folk Fest, and many more. Highlight collaborations and opening slots for other artists have included Ani DiFranco, Philip Glass, Jon Anderson (YES), Joan Osborne, Steve Kilbey (The Church), Neko Case, Jim Lauderdale, and many more.
It is through music that the losses and gains, pains and triumphs, and excruciating beauty of life can be given a voice of empathy to the synonymous lives of all people. HuDost are also committed advocates/activists for ONE (a non-profit organization working to end extreme poverty and especially the sexism of poverty).