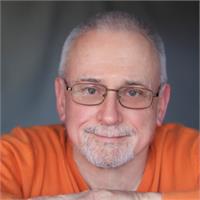 Study Group on Raja Yoga: Yoga Philosophy and Psychology

with Swami Chidananda

Tuesday, October 27 • 7:00–8:30 p.m.

This is an online workshop. You'll need to

download Zoom

to attend. Please see your purchase confirmation for the Zoom link.

Discover the eight-limbed philosophy dedicated to the development of your full potential and the expression of your inner spiritual self. Focusing on a rich text, this class will review the heart of the individual basic sutras that are essential to seeing this scripture as "a practical guide to the mind" and how it informs all branches of Yoga. Suggested reading: The Yoga Sutras of Patanjali with commentary by Sri Swami Satchidananda.

By donation
Swami Chidananda is a monastic and a longtime disciple of Sri Swami Satchidananda and has managed the finances for Integral Yoga's ashrams, institutes, and teaching centers for decades. He teaches Hatha Yoga and leads study groups on Yoga and Buddhist teachings and philosophy. Swami Chidananda also conducts spiritual pilgrimages to India and Nepal.
Also with Swami Chidananda: