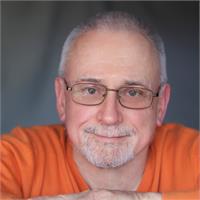 Stories from the Upanishads: Yoga Philosophy and Psychology

with Swami Chidananda

Thursday, March 4 • 7:00–8:30 p.m.

Mar. 4, 11, 18, 25

The Upanishads are some of the most important teachings of India's ancient sages. In this four-week series we will read, study, and discuss several of the major Upanishads, including the Isha, Mandukya, and Kena. The teachings contained in these verses form the basis of the Yoga Sutras and the Bhagavad Gita. Very inspiring and poetic, they can be read and reread, aiding in strengthening our practice and our spiritual development. It is recommended that you have a copy of the Upanishads translated by Eknath Easwaran. This series is beneficial for all levels of practitioners, beginners to advanced.

This is an online workshop. You'll need to

download Zoom

to attend. Please see your purchase confirmation for the Zoom link.

By donation
Swami Chidananda is a monastic and a longtime disciple of Sri Swami Satchidananda and has managed the finances for Integral Yoga's ashrams, institutes, and teaching centers for decades. He teaches Hatha Yoga and leads study groups on Yoga and Buddhist teachings and philosophy. Swami Chidananda also conducts spiritual pilgrimages to India and Nepal.
Also with Swami Chidananda: