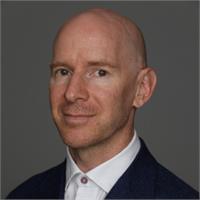 Steadiness, Resilience, and Transcendence: New Findings in Yoga and Science

with Eddie Stern

Sunday, April 28 • 2:00–5:00 p.m.

During this half-day workshop, Eddie will discuss some of the underlying mechanisms of Yoga that make it an effective practice for emotional and self-regulation, resilience, and spiritual experience. He will highlight specifically how certain postures, pranayama, mantra, and surrender are particularly powerful. Eddie will also be drawing from his book, One Simple Thing, in which he examines a variety of scientific findings and Yogic explanations that complement both an Eastern and a Western approach to spiritual practice. Even after thousands of years, Yoga continues to be an infinitely interesting and exciting practice and philosophy, never growing old, always staying new. In this workshop we will look at some of the reasons why that is so. The workshop will include chanting, pranayama, and lecture. The first 50 people who register will receive a FREE copy of One Simple Thing.

$65
Eddie Stern is a Yoga teacher, author, and lecturer from New York City. He is known for his multi-disciplinary approach to furthering education and access to Yoga, as well as his teaching expertise in Ashtanga Yoga. He most recently created The Breathing App, which guides the user in a paced breathing exercise that balances the nervous system, helping to improve sleep, and reduce stress and anxiety. One Simple Thing: A New Look at the Science of Yoga is his first solo book.