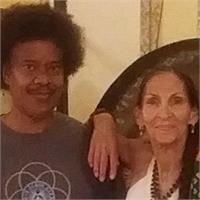 Friday, March 19 • 7:00–9:00 p.m.
If you haven't yet experienced the sheer vibrational joy of a gong bath presented by Integral Yoga and Rev. Laksmi and Michael Jay, senior teachers of Grand Gong Master Don Conreaux, give yourself that gift this spring. As nature awakens, revitalize your own energy and optimism and receive the soothing, bathing, healing vibrations of gongs and other sound instruments. On this day of equal darkness and light, find your own, exquisite balance.
This is an online program on YouTube Live. Preregistration is required at least 30 minutes in advance. The link to access the program will be emailed to you shortly prior to the program start time.
$30
Reverend Laksmi Scalise, IYM, RYT 500, is an Integral Yoga minister and teaches Intermediate and Advanced Hatha Yoga. In 1977 she began studying under Swami Bua Maharaj, whose students she taught whenever he traveled. She studies with Grand Gong Master Don Conreaux and is one of his senior teachers. She is also a Reiki master teacher, dowser, and astrologer. Using pendulums, crystals, and sound mantras, Laksmi performs shamanic chakra balancing and sound healing through the Integral Yoga Wellness Spa.
Michael Jay is a health coach who has studied Shiatsu with Ohashi, tuning forks in the Acutonics system, and other healing modalities, including EFT and Reiki. He has been studying and teaching with Grand Gong Master Don Conreaux in his New York workshops for the past four years and is the catalyst and founder of the multifaceted sound-based collective SVAHA (Sound Vision Alchemy for Harmonic Attunement).