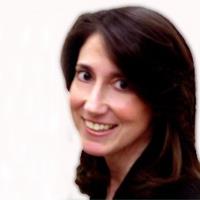 Spiritual Financial Awareness for Women: Manifesting the Feminine Spirit of Abundance

with Claire Kinsella Holtje

Saturday, April 29 • 11:00 a.m.–1:30 p.m.

This workshop is for any woman who has felt challenges regarding her finances. In today's world, the responsibilities of women are great. Whether you are a woman living independently, are recently divorced, or are married, you will learn how to identify your authentic needs, start a financial plan, and strengthen your ability to make clear choices. With the help of asana, sounds, and symbols, you will begin to free the feminine spirit within, which connects you to the source of your true abundance.

$35
Claire Kinsella Holtje, spiritual financial coach, combines her passions, Yoga and finance, to help people understand money as energy. After 15 years on Wall Street, Claire left to study indigenous spiritual traditions in places around the world. Thereby she gleaned insights into the universal principles of abundance that she applies in her teaching. Claire has a thriving practice providing guidance, support, and inspiration to individuals, entrepreneurs, and couples. She is a certified 500-hour Hatha Yoga, Prenatal Yoga, and meditation teacher.