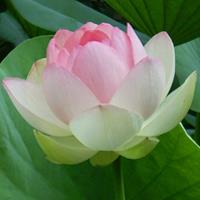 Sunday, February 25 • 10:00 a.m.–5:00 p.m.
Treat yourself to a full-day nurturing experience that has become a beloved Integral Yoga tradition. Yoga, meditation, a yummy vegetarian lunch, personal massage treatments, a 10% discount at the Integral Yoga Shop, and more will make this a special day. Preregistration is strongly recommended. Gift certificates are available at Reception. This day is a fund-raiser to help support all the programs and offerings of the Integral Yoga Institute.
Questions? Call Prakash at 212-929-0585, ext. 84, or e-mail Prakash@iyiny.org.

Includes Yoga: All Levels


10:00 a.m. Arrive at IYI
10:15 a.m. Spa Day Yoga Class
12:00 p.m. Guided Meditation
12:15 p.m. Yummy and Healthful Vegetarian Lunch
1:00 p.m. Keynote Speaker: AIR BEAUTIFUL Travel Self-Care To Fly Well, And Feel Well Everyday with Snow Shimazu
2:00 p.m. Sound Healing, Massage, and Facials
4:30 p.m. Sacred Circle Closing Ceremony

Among the glowing reviews:
"Fantastic! The day was a gift."
"It was wonderful. Great energy. So happy I was a part [of it]."
"It was a terrific, wonderful experience. I'll tell everyone about it."
"This was a totally relaxing, invigorating day. The food was delicious. I will definitely be back."
$108
Chandra/Jo Sgammato serves as the General Manager of the New York Integral Yoga Institute, where she has worked in a variety of capacities since 1999, and is also the founder of IYI's Yoga At School™ program. Chandra is certified to teach Integral Yoga Beginning and Intermediate Levels as well as Therapeutic Yoga with Cheri Clampett and Arturo Peal. A former book publishing executive and author, she has done extensive research on the inspiring history of Sri Swami Satchidananda and Integral Yoga.
Rev. Laksmi Scalise, RYT 500, IYM, began a Yoga practice more than 40 years ago. She is involved with the healing arts as a sound healer, gong master, Reiki master, dowser, and astrologer. Laksmi studies under and assists Grand Gong Master Don Conreaux. She is a chakra-balancing practitioner at the Integral Yoga Wellness Spa.
Also with Chandra/Jo Sgammato and Rev. Laksmi Scalise, IYM: