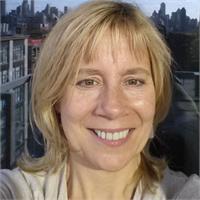 Monday, January 28 • 6:15–8:15 p.m.
Chakras are the dynamic energy centers within your physical body. They affect your internal experience as well as your outlook on life. The first half of this class will be a Hatha Yoga and vinyasa practice. The second half of the class will consist of restorative poses. Throughout, the poses will connect us to the chakras, and you will learn more about them. Healing aromatherapy, writing, drawing, and a sharing circle will complete this unique workshop focusing on the idea of flow, emotions, and relationships—the second chakra.
Recommended reading: Eastern Body, Western Mind, by Anodea Judith.
Includes Yoga: All Levels
$27
Inga (Ishwari) Benson, E-RYT 500, LCAT, BC-DMT, M.S., C-IAYT, uses movement to help cultivate body awareness and breath support as a foundation for emotional regulation and self-expression. She is passionate about leading dance with adults as a path to awakening to our deepest truths. She is a Yoga teacher, a Yoga therapist, and a board-certified dance/movement therapist. She has been a Yoga teacher since 2000, practices dance therapy in a clinical setting, and currently supervises dance therapy interns during the school year.
Also with Inga Benson, E-RYT 500, LCAT, BC-DMT, M.S., C-IAYT: