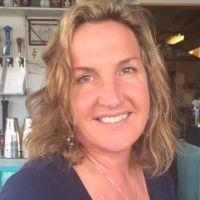 Skin Care Rituals that Enhance Your Prana

with Linda Stasiak

Friday, April 28 • 6:30–8:00 p.m.

Cost: FREE
We'll discuss in-depth steps in establishing a skin care routine. Including what is best for your skin type, product recommendations, including makeup, and application tips.

Enhance your natural beauty.

Free gift with purchase and deluxe samples for all who sign up.
Linda Stasiak has been a certified holistic and New York State licensed aesthetician for 20 years. She is a certified holistic health teacher and a certified Yoga instructor. Because of her mother's severe allergic reaction to chemicals 30 years ago, Linda became an advocate for healthful skin care ingredients. She has attended meetings with the New York State senators and has been a member of several breast cancer coalitions. Linda offers her knowledge of and passion for healthful skin care ingredients as a service to the community.