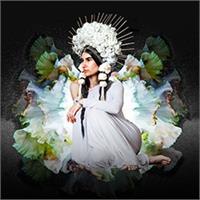 Simrit Songs of Resilience

with Simrit Kaur

Saturday, March 25 • 7:30–10:00 p.m.

The Songs of Resilience Global Unity Tour is traveling throughout the U.S.A and Canada. We are joining to celebrate that which we all have in common: the human heart, the human blood, the human voice, and the universal language of music that brings us all together. You'll sing, you'll chant healing mantras, you'll dance, and you'll leave with a wide-open heart. Simrit and her ensemble will be playing older favorites as well as the newer songs.

"For Simrit, singing is not a performance; it is a sacred worship of the Divine. Her voice, her music, and her teaching reflect this devotion, which seems to come from her so effortlessly. This devotion is a gift, a talent beyond any, that will lead thousands into the lightness of being and awareness that is so vital to humanity in this day and age." —Snatam Kaur
Simrit Kaur's sound is hailed worldwide as haunting, hypnotic, healing, and majestic. It has topped world music charts, including those on iTunes (at number one) and Billboard (at number three). Innovative in hypnotic chant and world music, Simrit's haunting, evocative voice floats over layered instrumentation and percussion in dynamic arrangements that help heal and evoke the innate power of all human beings. Simrit's music brings the depth of the sacred and the ancient to the modern, and her timeless sound weaves listeners into what has been described as an altered state of consciousness while simultaneously taking them into their own deep humanity.