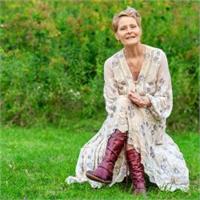 Sunday, April 23 • 2:00–5:00 p.m.
By transforming old wounds to strengthen our female warrior selves, we become community healers. When unexplored, past events can leave a scar or an emotional hurt that you may have difficulty addressing. Through a meditation and a forgiveness ritual circle, we'll take steps toward a new beginning, a fresh perspective on the woman within.
Questions? E-mail Nadiya at Nadiya108@mac.com. Attend this workshop and receive a 10% discount on a shamanic healing session with Nadiya at the Integral Yoga Wellness Spa.
$40
Nadiya Nottingham, RYT, has been a teacher at IYI for 20 years. She is an advanced Hatha Yogini, a certified Qigong teacher, and a Celtic priestess of Bridget, Ireland's triple goddess. Her meditation practice began almost 40 years ago in her native Ireland, where the beautiful sea and land were her first teachers. Nadiya is a trained shamanic practitioner who offers shamanic-healing sessions through the Integral Yoga Wellness Spa. www.nadiyanottingham.net
Jeanny Tsai is a healer, musician, and renowned documentary filmmaker. She brings her beautiful voice in song and her guitar playing to help us raise our hearts and voices in prayer and love. www.jeannytsaiphotography.com