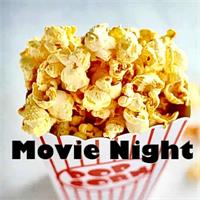 Saturday Night Social: Movie Date with the Swami

with Swami Asokananda

Saturday, May 29 • 7:00–10:00 p.m.

Those of us who joined resident film buff Swami Asokananda in February were reminded why he is the perfect host for Movie Night! He chose a film mindfully and with intention to not only provide laughter, surprises, well-written characters, and dialogue, but also to foster a thought-provoking and spiritually inspiring conversation afterward. Despite some of us having seen the film previously, with Swami Asokananda's prompts beforehand, we watched with 'new' eyes, with our perspective more expansive and focused.

Join Swami Asokananda for a movie of his choice (can't wait to find out which film!).

Movie clue #1: One of the main characters could probably relate to a girl with ruby red slippers.

The next film in our series has significant foul language, graphic violence, and nudity. So why are we offering it on a yogic movie night? Swami Asokananda says that it may be his favorite spiritual movie of all time! This movie also appeals to all students of the Bhagavad Gita.

Grab a snack, cozy up, and enjoy watching together with some (sure to be) humorous and insightful commentary by our host. We'll leave time at the end for guided discussion.

For specific questions or more information about the Community Committee, please contact Community@iyiny.org.

This is an online workshop. You'll need to download

Zoom

to attend. Please see your purchase confirmation for the Zoom link.

By donation (Recommended donation $10)
Swami Asokananda, a monk since 1973, is one of Integral Yoga's foremost teachers, known for his warmth, intelligence, and good humor. His teaching comes out of his own practice and experience, since he has absorbed the wisdom of his guru, Sri Swami Satchidananda, since the age of 19. While he enjoys sharing the practical wisdom of the Yogic philosophy (especially that of the great Indian scripture the Bhagavad Gita), he also loves his practice of Hatha Yoga and is one of our primary instructors for Intermediate and Advanced Hatha Yoga Teacher Training. In the past, he has served as the president of Satchidananda Ashram–Yogaville® and Integral Yoga® International; he is currently the President of the New York Integral Yoga Institute.
Phil Goldberg, author of American Veda, interviews Swami Asokananda on spiritmatterstalk.com podcast. Listen on SoundCloud.

Also with Swami Asokananda: