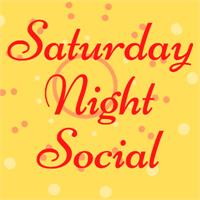 Saturday, February 27 • 6:45–8:00 p.m.
Do you love to get together with friends to play games? Or are you more likely to seek out a quiet corner to engage in meaningful conversation? Especially since so much of our virtual connections are formal, and goal oriented, sometimes it's nice to just relax and chat.
For this community social, you will find all three options! We will play "new" games (adapted to zoom) or you can choose a breakout room. One will offer a discussion with suggested questions or ice breakers, the other is to just "hang out." We hope some of you will try all three options! If you have a favorite party game you'd like to suggest, please write us at
Community@iyiny.org
.
Let us know what other times you might be looking for a casual social gathering. The more response we get, the better we can serve you. We hope to see you "there" and look forward to another great night with sangha!
This is an online workshop. You'll need to download
Zoom
to attend. Please see your purchase confirmation for the Zoom link.
By donation
The New York Integral Yoga Community Committee is a group dedicated to creating opportunities for students to connect and cultivate community support.