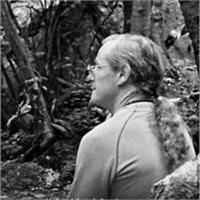 Saturday, December 5 • 5:30–6:30 p.m.
This is an online Satsang. You'll need to
download Zoom
to attend.
In Sanskrit, sat means truth and sangha means community. Satsang offers an opportunity to come together with IYI senior instructor, Joe Brennan, to share spiritual teachings. The philosophy of Integral Yoga is explored through a videotaped talk by IYI's founder, Sri Swami Satchidananda, followed by an informal discussion. Although spiritual paths may diverge, the act of sharing spiritual teachings with others is inspiring and creates a solid foundation for continued practice. People of all faiths are welcome.
By donation
Joe Brennan has been studying and learning Integral Yoga since 1972. He served as Swami Satchidananda's driver to his many talks around New York City. A resident of the IYINY ashram from 1981 to 1984, he took his first Teacher Training in 1982, began instructing classes in 1983, and took the Intermediate Yoga Teacher Training in 2016. Joe worked on the floor of the New York Stock Exchange for 34 years while he lived at the ashram as well as afterward. He teaches Integral Hatha Yoga in Hoboken, New Jersey, where he was born and currently resides, and is the proud father and grandfather of four children and five grandchildren.