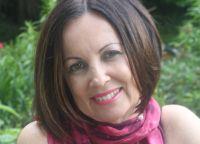 Saturday, October 12 • 5:30–6:30 p.m.
In Sanskrit, sat means truth and sangha means community. Satsang offers an opportunity to come together with IYI senior instructor, Ann-Marie Amba Everitt, to share spiritual teachings. The philosophy of Integral Yoga is explored through a videotaped talk by IYI's founder, Sri Swami Satchidananda, followed by an informal discussion. Although spiritual paths may diverge, the act of sharing spiritual teachings with others is inspiring and creates a solid foundation for continued practice. People of all faiths are welcome. May be attended on a drop-in basis with no preregistration.
By donation
Amba, E-RYT 500, is passionate about the simplicity and power of the Integral Yoga system and she believes that hatha yoga and meditation can help her students to unleash their inherent health, confidence, and joy. Amba is certified in Hatha Yoga Level I, Raja Yoga, Yoga for Teens, and Adaptive Yoga. In her teaching, she incorporates story-telling, philosophy, and sound healing. Originally from Sydney, Australia, Amba channels the elements of sun, sea, and fun into her classes.